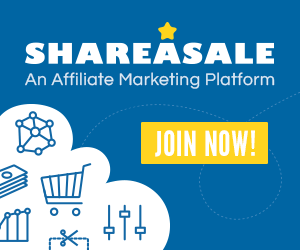 Whether you're going on a trip with your blues-loving buddies or planning a solitary sojourn to feed your soul, the journey will be made more meaningful and memorable if you've got the tunes to go along with it. Ahead you'll find some of the best road trip-worthy songs to add to your playlist. Wherever it is you're going, make sure to find time to play along or come up with some blues tunes of your own.
So pack your bags and your gear and drive along to these soulful songs for the road.
Have Blues, Will Travel by Smokin' Joe Kubek and Bnois King
The first track off the album of the same title, 'Have Blues, Will Travel' will set up the mood for your road trip. It's a rockin' track that will get you singing and moving along as your breeze along the highway.
Stormy Monday by T-Bone Walker
No blues playlist is ever complete without this classic penned and recorded by electric blues guitar pioneer T-Bone Walker. 'Stormy Monday,' the full title of which is 'Call It Stormy Monday (But Tuesday Is Just as Bad)', is the song that inspired the legendary B.B. King – along with many others – to pick up the electric guitar. B.B. King also performed the song on many occasions, further cementing its status as a blues staple. Give it a listen and you'll surely be inspired to keep going on your blues journey too! To find your ideal blues guitar then check out this post.
Travelin' South by Tab Benoit
If you're traveling south, well, this song would be a nice accompaniment to your trip. Tab Benoit's catchy tune will make you sing along and itch to play it on your next stop.
Rolling Stone by Muddy Waters
Fun fact: The Rolling Stones (the band) and Rolling Stone (the magazine) are both named after this song written by blues musician Muddy Waters. The song, released in 1950, is a solo performance, but other artists who have made their own recordings of the songs used other instrumental accompaniment. We're loving Big Mama Thornton's rendition, which we suggest you add to your playlist pronto.
Going to New York by Jimmy Reed
It doesn't matter if you're actually going to New York, what matters is this song proves to be a good mood-setter as you make your way to wherever. Originally by Jimmy Reed and later covered by acts such as the Siegel-Schwall Band and The Doors, 'Going to New York' is another classic you shouldn't leave out of your blues playlist.
River's Invitation by Percy Mayfield
Written by Percy Mayfield and released in 1953, 'River's Invitation' has become a favorite among many artists. One of these is blues singer and harmonica player James Cotton, who recorded his own version in 1968. It's an awesome track for those who love hearing the harmonica being played to its best. For the original Mayfield recording, you can take a listen here.
Coming Home by Elmore James
In 1957, blues singer and the man considered to be the King of the Slide Guitar, Elmore James released 'Coming Home.' It's a song that would be the perfect track to listen to when you're on your way back – to start anew perhaps, or to reunite with what you left behind.
What other blues songs will you add to this list? Leave a comment so others can check it out!
Jen is regular contributor around the web on guitar and ukulele related themes.
Tags: Blues Guitars, Blues Tunes