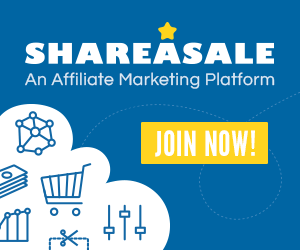 Working as an Internet Research Specialist is a great career to have given the advancements in technology and how everyone is always connected online these days. Be glad to know there are ways for how you can be more successful in your role and present better outcomes to your clients.
You will have greater chance at being able to deliver quality work when you're focused on what it takes to ensure you're performing well and consistently. There are all types of industries that are looking for research specialists, so don't be afraid to branch out if you become bored or uninterested in the topics you're currently investigating.
1. Advance Your Knowledge & Skills
You're going to want to make sure you're qualified to work in your field before trying to obtain clients. Advance your knowledge and skills in this area by going back to school and getting the proper background and education you need to do your job well. Check out Lendkey if you're in need of a student loan so you can pursue your professional career goals and afford to go back to school. It's vital to make sure you have the right qualifications and knowledge, so you're more likely to get hired for positions you're interested in.
2. Be Organized
It's important to always stay focused on the end goal and be able to present your facts and figures in a clear and concise manner. The more organized you are, the more professional you're going to appear to clients and likely you are to get your findings across to them and make your point. It's not an easy task because there's so much information you're taking in at one time so come up with processes and procedures that work best for you. There are plenty of tools available to you that will make your job easier and help you better order and organize your research.
3. Focus on Your Communication Skills
Another tip that will make you a more successful Internet Research Specialist is to focus on improving your communication skills. You need both written and verbal abilities if you're going to be able to present your findings to others in a way that isn't confusing or can be easily misunderstood. While a lot of your job consists of you being on the computer, the other piece of the puzzle is you being able to gather and communicate your results and conclusions to clients. You're also going to have to be able to build and maintain client relationships, especially if you're working for yourself.
4. Use Data & Statistics
Conducting proper research means being able to communicate using data and statistics versus assumptions or opinions. Be able to show your clients specific reasons as to how you came to your conclusion and have information to back up your claims. You'll have an easier time selling your viewpoint on a matter when you can show the statistics and mathematical equations behind your findings. You can also use graphs and charts to make better sense of your data so others can easily understand it.
5. Have Perseverance
Researching specific information and looking for the answers you need online takes time. It's important that you have determination and perseverance if you want to succeed in your role. There's so much data and knowledge available that it can be a challenging task to sift through it all and get to the information you are specifically looking for. You not only need to find the information you're in search of, but also have the patience to determine if the website you're using is a credible and reliable source. The answers you seek may not come to you right away, and so you have to have the endurance to keep on searching.
6. Find A Quiet Place to Work
The good news is that you can do your job from just about anywhere when you're an Internet Research Specialist. All you need is a strong internet connection and a quiet place to work. Consider freelancing or working from home if you've always wanted the independence that comes from working for yourself. You're going to want to be able to concentrate and focus on what you're doing when you're busy digging through pages and pages of data and information. Staying focused and concentrating on the task at hand is going to help you get through your projects quicker, and you'll also be likely to commit fewer errors in the process.
Image courtesy of cookie__cutter at FreeDigitalPhotos.net
About
My name is Brian and I'm a Graduate of Business Administration Marketing. I work full time in Sales and Marketing. I am also the owner of Blog Engage a social network I created specifically for bloggers. Come and join us on Blog Engage
Tags: Internet, Research, Research Specialist