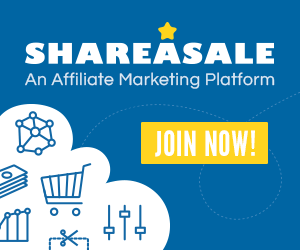 Social media marketing is now the rage. Every brand would love to be regarded as active on leading social media channels. The benefits of being an active social media user as a firm are enormous. From the multiple channels of communication that you have when you are alive on all the platforms to the possible increase in sales, you stand to gain a lot from being on social media. But then you must have the right strategy for you to reap all the benefits. It is because of this that you need to continually check your performance on sites like Shared Count to determine your progress. Here are a few strategies that can boost your efforts in 2018.
1. Setting the right goals.
It all begins with setting the right goals. For you to have the most appropriate objectives of being on social media, you must start by asking yourself where you are in your marketing efforts and where you would like to be. It also helps to set short, medium, and long-term objectives for yourself before even starting to market your brand on social media. Also, remember to set very realistic and achievable goals for your company before you start your social media marketing efforts.
2. Understand your audience
Every brand has a specific social media audience. Your social media audience is composed of the total number of people who are ready and willing to get your content on the platforms. You must first clearly define this audience regarding their demographic characteristics before you make any step. Defining them helps to shape the kind of tactics that you use as well as determine how to measure the progress of your efforts. Therefore, it is necessary to start the process of developing the right strategies for social media engagement by setting the most appropriate objectives.
3. Define your success
Metrics are the terms that you will refer to whenever you want to track your progress. For example, if your main intention of being on social media is to increase your ROI, then your metrics of success will be related to the amount of money that you make because of an increase in sales. If your intention of being on social media is to increase the level of brand awareness, then you need to track the number of people who are engaging with your content on social media platforms. All these indicators are important because they are related to your specific goals and help you to measure the actual state of your affairs on social media platforms.
4. Research the competition
The things that some of the best sites that you are competing against do are fundamental because they shape the kind of approach that you use. It is always a clever idea to measure your performance against that of some of the best sites in your niche. When you benchmark your activities against those of the best in your industry, you can quickly identify your strengths and weaknesses. Once you determine your weak and strong points, you can quickly engage in a program that helps you to capitalize on your strengths and minimize your weaknesses to optimize your performance.
5. Create engaging content
Regardless of your main intention of being on social media, you need to create and maintain very engaging content. Social media is a place where the public is actively looking for exciting and informative content. If you would like to attract and retain many people on your social media pages, then the onus is on you to ensure that you have content that matches the interests of your target audience.
6. Monitor progress
It is necessary to monitor your progress on social media by continually measuring how you score against essential metrics. There are many tools that you can use to measure your social media progress. All of them are important because they indicate gaps in your performance and help you to develop a corrective strategy.
Image courtesy of ddpavumba at FreeDigitalPhotos.net
About
My name is Brian and I'm a Graduate of Business Administration Marketing. I work full time in Sales and Marketing. I am also the owner of Blog Engage a social network I created specifically for bloggers. Come and join us on Blog Engage
Tags: social media, Strategies