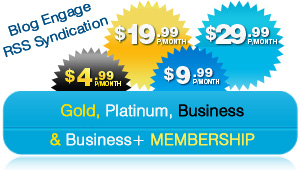 I am horrible about getting things done in a timely manner. And my biggest problem is that I have too many bad habits when online. The thing is that I know I'm not the only one, so I thought I'd do a piece to help those of us who tend to get sidetracked when trying to get some work done. Here are 5 ways to cut the fat out of our online habits.
Constantly Checking Emails
This is my #1 problem when I'm working online. I check my email a couple dozen times in the course of an hour or two when I should be getting my writing assignments finished. So how do I fix this? I bribe myself. I allow myself to check my emails as soon as I get an article finished. Ironically, I usually find that I've only gotten a couple more than the last time I checked.
Who's Out There
We've all made a friend or two during our time online and it's fun to keep up with them. One of the things I've seen people do, and I've done myself, is to spend more time watching to see who's online than on tasks that need to get done. Here's a way to get around that. Instead of looking for friends you know will be online at some point, work toward making some new friends that will help promote you and your site. You now have someone to talk to and you're still getting your work done. Good job!!!
Surfing For Research
This is another of my weak points. As a writer, we have to do our research. But how many times while doing that research do we find ourselves drifting off to other sites because we happened to catch a headline that sounded like something we just had to read? This is a serious problem for me, but I'm finding ways to work it out. When I find a link I really want to read, I bookmark it into a special folder just for these times. When I get my research done and the article is written, then I can go back and read that other piece that caught my eye. Once I've done that, I can delete the link from my bookmarks and move onto the next.
Instant Messaging
This isn't a huge problem for me as I'm not a big chat junkie. I will sit and chat with the people I'm working with or for, but I can't just sit and chat for hours on end. However, there are a lot of people out there who can't seem to stop. A friend of mine is really bad about this but says she's come up with a plan. She schedules time to chat with friends online as she would a client. She sets aside a specific amount of time for friends and family who are away from home. It allows her to focus on them alone without the worry of missing a deadline or not getting work finished on time.
Getting Your Game On
I don't consider myself a gamer, but I do like to play those Hidden Object games that are becoming so popular these days. I've noticed, however, that a lot of my online friends are becoming hopelessly addicted to the games on Facebook. I know of a couple people who've missed deadlines because they were too busy playing those games to get any real work done. My advice is to set aside a day to play these games. We all need a day or two off from work, so why not use that time to play those games? Or use it as a rewards program for yourself. Once you get so much work done, then go play your favorite games. That way it will be even more fun and you might actually relax.
There are a lot of ways to make your online work habits more efficient. You don't have to give up all the fun things completely, but it is important to set up specific times for both work and play. We can't be fully productive when we're sabotaging our own efforts.
Hi I'm Christine of Graves Publications. I've spent the past 20+ years in the writing industry, most of which has been done online. A large portion of my writing career has been spent in the fiction genre, but I've spent the past 4 years ghostwriting for the SEO blogging community. If you want to hang out with me, you can find me on Facebook, Twitter, G+, or right here on BlogEngage.