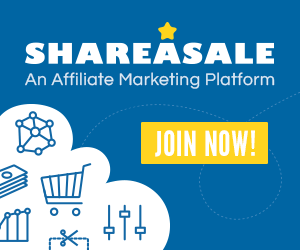 If you really want to get your company out there, then you need to seriously think about how you advertise it. It's not just about the banners, the ads, and the Facebook posts; it goes even further than that. Here are some instances where marketing has been done right – and that have actually managed to bring the company's popularity through the roof.
Buzzfeed's "Tasty"
You've probably noticed how your Facebook newsfeed is currently packed with short videos of people quickly cooking tasty stuff. They are generally no longer than one or two minutes – and they are usually sped up so that the viewer can see the entire progress.
There are several companies that do this now – but the one that started it is no other than Buzzfeed. Starting on Instagram, Tasty managed to get Instagram followers in just a short amount of time. So, what do we make of this?
Buzzfeed has realized that people love short and easy instructions just as much as they love to eat. And let's be honest, when you see that delicious dish on your newsfeed, you are bound to stop and see.
Airbnb's "We Accept"
There's a reason why Airbnb has become a successful business model – one that rivals even "Booking" in popularity. Through their "We Accept" campaign, they have spread the message that they completely accept all types of personal natures – therefore, making people feel good about themselves.
It made its users believe that they have become part of a community – which caused them to return even more for other services.
Dacia's Facebook Campaign
When in doubt, always go for Facebook – and this is what Dacia did. They replaced the standard display ads with the boosted posts of Facebook – placing ads about their Logan, Sandero, and Stepway models.
This way, not only were the costs reduced, but they got a 27% increase in ad recall, as well as 6% uplift in purchase intent and brand favorability.
Red Bull's "Summer Edition"
At this point, you are probably aware of how Red Bull has "given wings" to people for almost 30 years. We say "energizer," and the words Red Bull come to mind. This is why it was not very difficult for them to create a campaign for their new tropical flavored drink.
Using the best tools for Instagram along with the #thissummer hashtag, Red Bull has gained a lot of popularity. Brand awareness went up by 10 points and 1.2 million consumers have been reached in the making of this campaign.
McDonald's "Bling Mac" Contest
If you love Big Macs, you are probably also aware of this campaign. To make their product even more popular, McDonald's launched a giveaway where fans could win an 18-karat piece of gold jewelry – made in the form of the hamburger.
And all you had to do was tweet a "vow" to McDonald's for Valentine's Day, along with the hashtag #BlingMacContest. Needless to say, this gained a lot of attention.
In the five cases above, marketing was definitely done right, and it bumped up the brand awareness. So, you will certainly be able to learn from these campaigns.
Image courtesy of photoraidz at FreeDigitalPhotos.net
About
My name is Brian and I'm a Graduate of Business Administration Marketing. I work full time in Sales and Marketing. I am also the owner of Blog Engage a social network I created specifically for bloggers. Come and join us on Blog Engage
Tags: Social Campaigns, social media