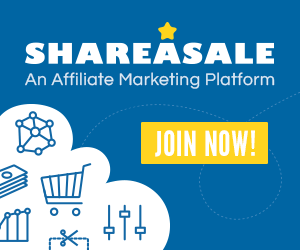 Often, we are too occupied focusing on link building and pinning down the offsite facets of SEO to fulfill the norms of 'Google' and to not pay too much heed to other on-page aspects.
If you desire a long term, continuing success in SEO, you will have to pay close attention to your on page SEO as well.
Here are 5 'on-page' SEO tips that might be of some help to you;
1. Optimize your title tag
The title tag is significant in terms of SEO. Just do not type in the name of the company and leave it. Give you're the main keyword the top priority, at the start of the title tag, and make sure that there is a natural element to its flow, and that it does not read too long, as Google might cut off your title abruptly.
2. Use your link text appropriately
The text that forms a hyperlink is the subject of your target page, according to Google. If you wish that a specific term is linked to a page, via Google, then you should use that term in the anchor text of the hyperlinks. Nevertheless, you need to ensure that the text has a natural flow to it and will not distract the reader.
3. Alt attributes
Often people, overlook having these attributes on images. Basically, this text informs the readers', information about the picture. It is important for the W3C validity, but the brownie point is the SEO. If the picture is linked to some other page, the alt text will be as good as the anchor text in a text based hyperlink. By using the keywords in the alt text, one can avail a little more SEO benefits out of his/her pages.
4. Clean Coding
Having a code that is clean and structured and is in confirmation with the W3C standards will make sure that search engine spiders and browsers can read and navigate your website with ease, and can take out important information from your website and can decipher its motive and its connotation. Making life easier for Google can make life much easier for you, and you can observe the advantages in your search engine rankings in a relatively short amount of time.
5. Make sure the quality of the website is superlative
There is always the temptation of spamming the web pages to avail the benefits of the search engines, and make the site look beseech with keywords. You don't want the browsers to be left with a bad taste in the mouth after encountering your website, after you've made him/her anticipate that yours is a top quality site.
Image courtesy of Stuart Miles at FreeDigitalPhotos.net
Kaushal Gandhi is Director at Aaris Internet Solutions Pvt. Ltd. Aaris is SEO company in India. Kaushal has conceptualized SEO Traingulation Method to get desired ranking. In addition, he is also a passionate blogger and writes on diverse topics such as Search Engine Optimization, PPC Management, and Social Media.
Tags: search engine optimization, SEO