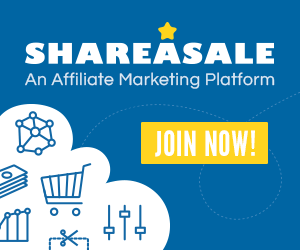 Thanks to modern day technology, travelling the world has never been easier. We can be anywhere around the globe and stay connected to our loved ones and other travellers. There's an app for everything these days, and it would be foolish not to take advantage of the abundance of amazing travel resources at your fingertips. Say hello to easier, cheaper travel thanks to these 5 FREE resources…
Comparison websites
Planning your holiday has never been easier, with travel comparison websites, you can make sure you're not paying over the odds for your hotel stay, flights or car hire. It's the ultimate travel hacking tip and not one to be ignored. It's well worth spending an extra 20 minutes comparing prices online to save you money that could be better spent elsewhere on your trip. It also saves you time trawling different websites by displaying all the prices and options in one place.
Language apps
No matter where you're heading in the world, it's always polite to learn the basics of the country's native tongue. A simple 'thank you' can go a long way, and earn you the respect of the locals. You no longer have to fumble around for a torn-up phrase book buried in the bottom of your rucksack.
Instead, download a handy language app such as Duolingo to use whilst you're abroad. Let's face it, most of us usually have our phones to hand so it's a convenient method of learning the basics and mastering a few phrases to help you along the way. The best part is it's totally free.
Expense trackers
If you're heading off on your gap year, or embarking on an exciting trip during a career break, keeping an eye on your finances and budgeting effectively is extremely important. You don't want to be booking an early flight home due to lack of funds, so downloading an app that does the hard work for you makes total sense.
You can discover various different travel expense trackers in the app store, and select one that you feel helps to organise your dollar the most. You can set daily budgets, as well as adding receipts and expenses. It's a headache-free way of managing your finances, because after all, who has time for money management when the world awaits?
Facebook groups
There's a huge travel community on Facebook, and it's a fantastic way of connecting with like-minded travellers. Suddenly the world doesn't feel quite as big as when you start to liaise within these group pages.
Research the different groups available and request to join, there are many different niches too, for examples female solo travellers, and digital nomads. Find one that suits you and use the groups knowledge to your strength. Ask questions, learn from the mistakes of others and make a few friends along the way.
Travel blogs
The internet is overflowing with an abundance of immense travel content for you to use at absolutely no cost. Travel blogs are a fantastic, free resource that you shouldn't forget to use. Reading up on other traveller's experiences can be a useful way of determining your own path.
You can learn what to do, and more importantly, what not to do! Travel blogs are also a fantastic source of inspiration if you're not sure where to head to next. Take advice from the travel experts and make your next trip the best one yet.
About
My name is Brian and I'm a Graduate of Business Administration Marketing. I work full time in Sales and Marketing. I am also the owner of Blog Engage a social network I created specifically for bloggers. Come and join us on Blog Engage
Tags: travel, Travel Blogs