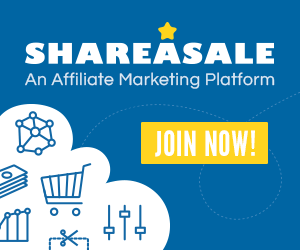 Choosing a good domain name is very important for the success of your website. This is especially true when you are running an e-commerce business. You want to drive traffic to your website and you want customers to easily remember your site and also spread the word (or link) to their friends.
If you are new to running an online business then you should be very particular with this. Do not worry because in this article, we will share some tips that can help you choose and buy a domain name for your business.
Do thorough research
Choosing a domain name is a lot more than choosing what sounds good or what sounds cool. You should do a proper and thorough research before you list down all possible domains that you like. First of all, you should consider the niche of your business. Then, do a keyword research to see what terms or keywords do people use when they are searching about this niche.
Next, you should check which ones available and of course the price. Most domains are relatively cheap but if the name is a popular one or with high search volume then you need to pay more. What you can do is find other possible combinations that are still available and not that expensive.

Check out the competitors
You should also take time to look at your competition. Check out sites of your competitors and see how they approach things particularly the domain name that they use. You do not want to copy or anything – just get some ideas to come up with new ones
Is it unique and easy to remember
You want your domain name to have a strong and easy recall for customers. You want them to easily remember your site so they can come back next time. Also, you want them to be sharing your link to their friends and contacts.

Avoid special characters
Having special character like a hyphen or numbers in the domain name can be confusing for other users. It is advisable not to put any numbers or special character on your domain. You should stick with words and keywords that are easy to remember
Check the meaning
Lastly, you should also check the meaning behind the word especially if you did some mix-up or play with words to come up with a unique domain name. The last thing that you want is to offend anyone just because you are unaware of the meaning behind the name.
Domain registration is an important process in setting up your website and online business. Also it is important to come up with good domain name so people can easily remember your site and so you can rank higher in search engines, meaning your site will appear when people search for it. However, there are so many websites already and choosing and buying domain name becomes more challenging.
What you should do is combine keywords to come up with unique name. Keep it short and simple as much as possible. It is highly discouraged to add numbers in your domain name as it is harder to remember. So there you have it – hopefully you get to choose the best one for your website.
About
My name is Brian and I'm a Graduate of Business Administration Marketing. I work full time in Sales and Marketing. I am also the owner of Blog Engage a social network I created specifically for bloggers. Come and join us on Blog Engage
Tags: Domain Name, online business