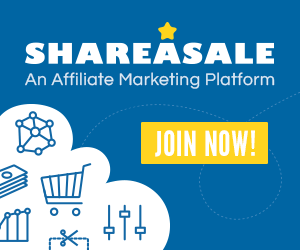 Slideshows are your tool to inspire your clients with your breakthrough presentation. And when it comes to your clients, nothing but the best will work here. We all know the basics of creating a slideshow in the modern tech-driven age. But, how to create the best impactful slideshow?
Well, there are some little nuances and tweaks that can transcend your slideshow from a plain basic to a complete win-win solution.
The post below highlights the best golden tips that will enable you to create and share the most impactful slideshow before your clients.
Count on multimedia
It's one of the most important tips to design great slideshows. Multimedia is the present and future of the contemporary tech-driven world. When you are looking to build maximum impact, you have to present a dynamic visual before your audience. And multimedia is your trump card here. So, added to photos and text, try to spice up the slides with audio, animation and charts as well. The bottom-line is to create an engaging and immersive impact with both visual and audio effects.
Avoid too much text
A slideshow is more of a visual thing. Thus, long paragraphs of texts would actually kill the engaging ambience that you are looking to build up with the presentation. Your aim should be too highlight the main aspects and unique points of your offering in as little time as possible. No need to get into details with the slides. According to experts, do not go beyond 3-4 bullet points on each slide. Try to insert high quality graphics and pictures between two text-based slides.
Templates will save time
If you are in a rush, don't waste time by creating slides from scratch. The smartest thing to do here is to bank on slideshow templates. Leading software developer Movavi has come up with a versatile range of slide templates for any theme of slideshows. All the templates here are created by professionals and they include advanced filters, titles and transitions for any occasion.
Thanks to the templates, you will be able to allot more time on the main content of your presentation.
Maintain consistency
The idea is to maintain a smooth visual consistency throughout the slideshow. Thus, slideshow creators should be very careful about the themes they plan to use in the presentation. Right from the language of the text to the selection of images to the background color to the overall ambience- everything should be in perfect tune with each other.
 Be careful of the charts
You have to use charts to make your presentation more tangible for the audience. Here are tips on which charts would be perfect for what kind of data:
Pie charts will be great for showing percentages
Vertical bar charts will be applicable to explain major changes in quantity, say over a certain timeline
Horizontal bar charts are great for comparing quantities, like sales numbers in 3 regions of your company
Line charts will be especially great to detail trends
One final tip: If you will be presenting in dark room, go for dark backgrounds & light fonts. But if you will be presenting in a place with sufficient ambient light, bank on white background dark fonts.
Mahendra Bajiya is a tech-entrepreneur and avid blogger who is constantly creating content. He is particularly interested in new trends that could impact content marketing and social media.