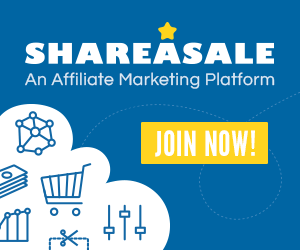 Every website is an investment – therefore, it has to be protected. But as time goes on and innovations grow larger than ever, safeguarding your website can be somehow challenging and complicated. But it is never ever impossible. You just have to learn the most effective ways to actually do it.

Besides the fact that securing your website is a protection of your investment, it is also part of your obligation to your visitors and potential clients as an assurance of data privacy and more. So here are some effective ways to guarantee your website's security.

Limit site access
The simplest way to secure your website is to limit its accessibility. You may need the help of professionals for web design and on-page optimization. So make sure that these people can be trusted. You also have the option to change your login details after the whole designing process and just keep a trusted one for the web updates if you cannot do it yourself. But the best option of course, is to learn the processes and the system yourself so you will only need the help of a professional as a last resort.

Get the latest Security Certificate
Web visitors usually look for the "https://" in the URL of websites, especially on ecommerce sites because it is the mark of a security. The SSL (Secure Sockets Layer) is authenticating an encoded link between the site itself and the user. Therefore it is a Security Certificate that can assure your visitors at one glimpse that your site respects data privacy and can be trusted with personal information like birthdate, email address, credit card number, and more.

Take time for necessary web updates
Most web hosting providers usually assist its clients through producing updates to install in your website. Most of these are essential for security, while some are for new designs and functions to offer. Schedule to deal with these updates and make time to upgrade your website, specifically in terms of security – since there are dangerous online fraudsters who are working double time for phishing and breaching in websites.

Invest in an online backup
Even though you have made all the necessary safety precautions and updates in order to safeguard your website, you can only be fully assured that you will not lose everything if you have a backup. Cloud hosting is one of the best ways to save your website files and folder online. No matter what – whether your website has been hacked or basically crashed altogether, you can regain whatever updates you have stored in your cloud backup.

Strengthen customer service assistance
For the benefit of your visitors and/or potential customers, nothing beats the great assurance of fast and reliable customer service in terms of proving your site's security. So make sure to also learn how to cater to the needs of your potential clients well in order to provide them with enough guarantee of protection.

There are several means to safeguard your website as efficiently as possible. Just make sure to follow the above-mentioned suggestions and make your efforts count. Security is very important.

About
My name is Brian and I'm a Graduate of Business Administration Marketing. I work full time in Sales and Marketing. I am also the owner of Blog Engage a social network I created specifically for bloggers. Come and join us on Blog Engage