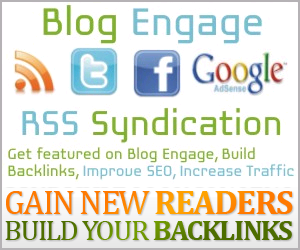 The 411 theme has been recently launched by Studiopress. It's one of the most elegant and simple looking premium WordPress theme. Like most of the recent releases, it contains HTML5 markup and is a completely responsive theme which means the site can be opened effortlessly on both desktop and mobile devices like smartphones and tablets.
Features
The 411 Theme is actually one of the best and simple looking themes. You can also have a custom homepage. The homepage will have a custom widget in which you can add any custom HTML template. The custom widget is also helpful for welcoming new visitors on your blog. You can tell your new readers what your website is actually about. The theme also contains custom footer widgets. You can also add HTML templates to the footer.
The theme also supports threaded comments which means you can have nested comments up to a certain level. It actually helps in comment and reply management on your blog and thus, providing more flexibility. The theme also supports a floating social sharing plugin which includes sharing buttons which lets visitors share your posts directly from your blog.
You also need to make sure that you have the Genesis Framework installed on WordPress before installing this child theme. Without it, the theme won't work. The Genesis Frame acts like a parent theme to it's child theme. Some of the features of the child theme are actually inherited from the parent theme.
In terms of template, you get three predefined templates namely archive, columns and landing page. The archive page can be used to show your list of posts. The columns page can be used to show different no. of columns in a custom page. It's actually pretty great to show some of the features of your blog. The landing page can be used to create attractive sales pages to get more conversions on your blog. It can actually help you earn more from your blog. The theme also has a contact page which you can use to let your visitors contact you through an e-mail.
Pricing
The Genesis Framework and the 411 pro theme together is priced at $99.95. When you  buy the theme, you get instant access and unlimited updates and support. It's a one-time purchase and you also get access to detailed tutorials.
So make sure you check out the The 411 Theme because it's awesome and I recommend it.
My name is Brian and I'm a Graduate of Business Administration Marketing. I work full time in Sales and Marketing. I am also the owner of Blog Engage a social network I created specifically for bloggers.
Tags: 411 pro, Studiopress